As announced on 11 June 2019, we are now pleased to confirm a group of staff from Horizon Construction successfully completed the National Three Peaks Challenge within 24 hours.
Their ascent started on Friday 12 July with Ben Nevis, followed by a 6-hour drive through the night to Scafell Pike, and a further 4 hours to Mount Snowdon. Although two members of the team had to drop out of the last climb, we are extremely proud of the entire team which arrived at the summit of Mount Snowdon in 23 hours and 20 minutes.
Phi Holding, Managing Director at Horizon Construction, said: "It was certainly very challenging but enjoyable at the same time, and we were blessed by good weather and some of the most stunning scenery and views in the UK."
The team photo at the top of this page was taken at 5pm at the start of Ben Nevis and the photo below was taken 4.30am at the bottom of Scafell Pike.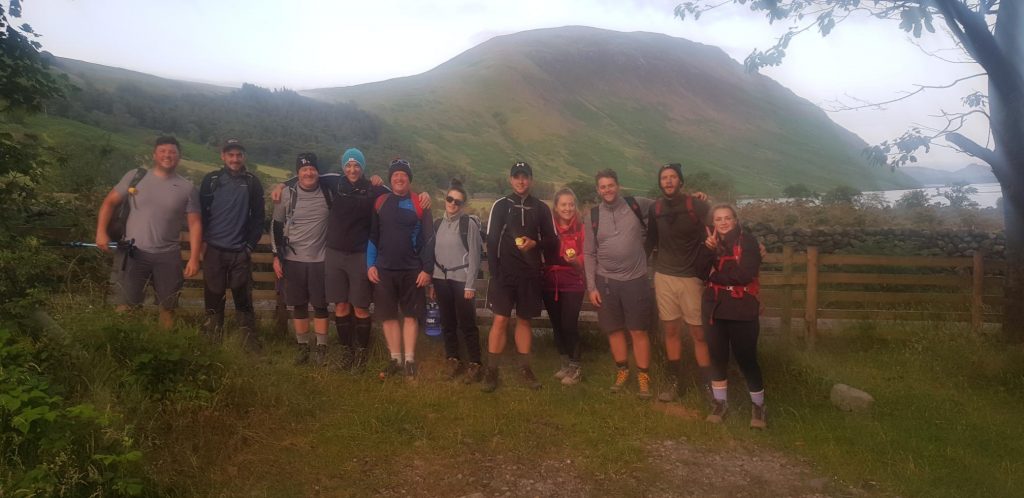 Special thanks to Matthew Bynoe, our Construction Director, who over the course of 72 hours drove a minibus for circa 1,200 miles! Not an easy challenge in itself.
We would like to sincerely thank everyone for their generous sponsorship of our challenge, raising money for Brain Tumour Research charity, and for those who would still like to donate but have not done so yet. Here is the link to our Just Giving page:
https://www.justgiving.com/fundraising/debbie-coulson-foundation
Thank you for your support.